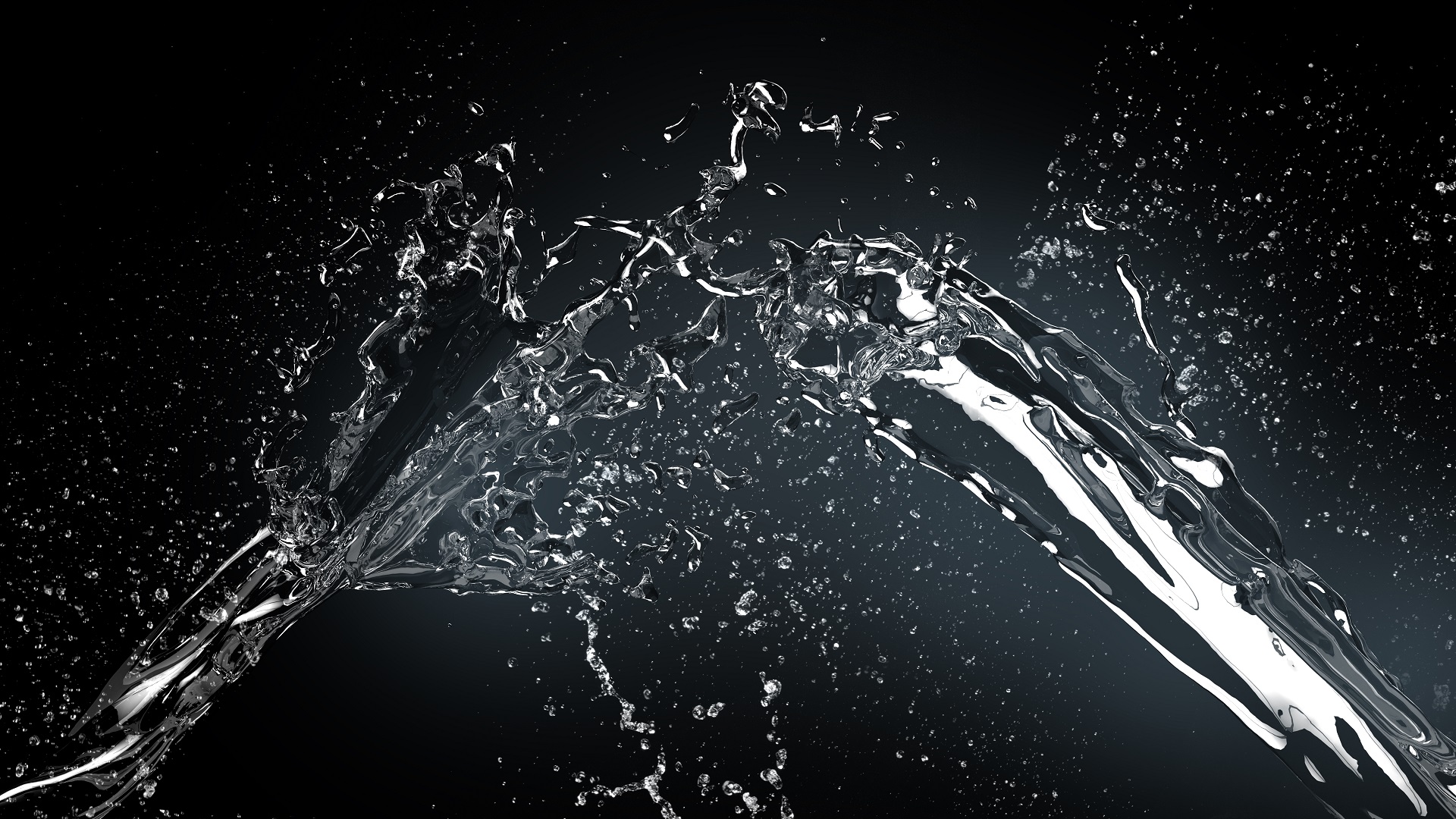 Did you know it's not uncommon for more than 20% of homes to have one unidentified water leak? Small leaks that go unidentified can significantly increase your water bill over time.
What Do You Do
First, track your water bill. Look back on your water bill history over the past months, or even year, and look for spikes. Seasonal reasons may case higher water use, such as the summer, because of lawn and garden watering, but look for any other unexpected spikes. Something as seemingly insignificant as a running toilet can turn into a big contributor, especially if it's running 24/7. If your water bill spikes, start hunting.
How to Identify Leaks
Once you know that there is an issue, here are some ways to identify and address typical leaks:
Listen for the running toilet: Is your toilet constantly running? Check your guest bathroom. Flush the toilet and time how long it takes to stop. Does it take minutes? If yes, you may have a problem. Open the toilet tank and look at the water level. If the water level is more than 1-inch above the tube, the flapper isn't getting a good seal, and a repair is in order. You can also test for slow leaks into the bowl by dropping some food coloring into the tank. Drop it in and wait 15 – 20 minutes without flushing. If the color appears in the bowl, you have an issue, and a repair is needed. If your still having difficulty identifying the issue, a YouTube Channel named 'DIY on the House' offers multiple videos on how to identify and fix common toilet leaks. First, you can view their video '8 Common Toilet Leaks, How to Find Where Your Toilet is Leaking.'
Inspect shower heads: Replacing O-rings, soaking the shower head in vinegar to remove minerals, or simply replacing the head completely can stop shower heads from spaying water in unintentional directions.
Inspect Faucets: Look at the source pipes of the faucets. Likely, you will discover the leak when the water is running, therefore, after turning on the faucet, search for dampness in those darkened places. Plugging these leaks can also prevent mold buildup.
Tune-up your irrigation system: Irrigation systems can be the most subtle leaks of all. Busted sprinkler heads or constantly leaking supply lines boost your water bill. When the system is running, look for spraying valves and find ways to eliminate overspray onto concrete. A rain sensor is also a great way to make sure you're not watering your lawn while it's raining.
Frozen Pipes: In the winter, water freezing in pipes causes the pipes to expand and burst. A simple way to prevent this, is by removing and disconnecting all hoses from hose bibs.
Need to get in touch with a plumber or handyman? A good source to find companies in your area to help you get taken care of is Angie's List and Nextdoor.
If you are in the market to change homes, let me know, I have been helping people successfully buy and sell homes. Give me a call at: (602) 799-1979
Christina Chintis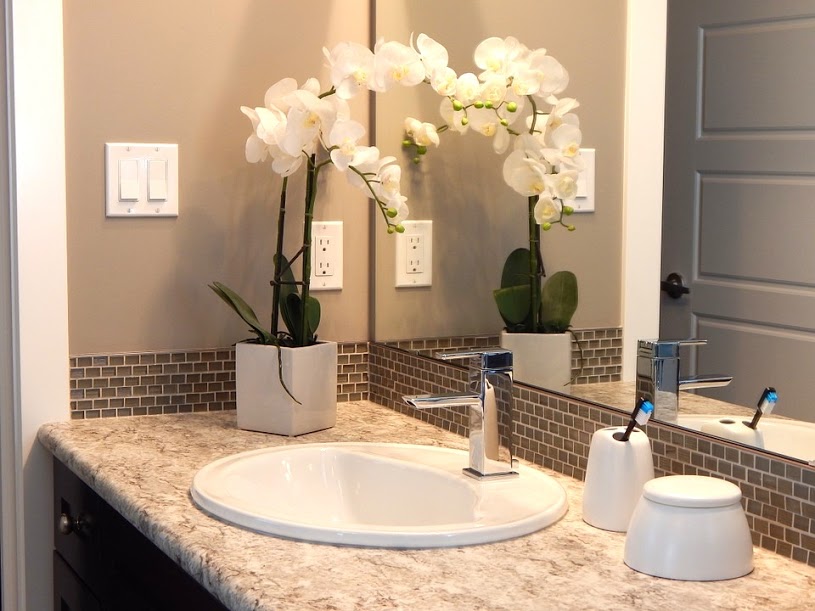 Master bathrooms with twin sinks, a luxury tub, and walk-in dual-headed showers require large spaces, not to mention, they also require a significant amount of money.  Fortunately, if you have a small bathroom, there are some tips and tricks you can do to transform your small bathroom into a more spacious and comfortable space.
Just because a bathroom is small doesn't mean it has to feel small. In fact, many small bathrooms can be transformed into much larger-feeling spaces simply by making some adjustments to design choices.
Here are some design tips for your small bathroom that don't involve major renovations. If you've been living with a small bathroom, perhaps these tips will help you make the most of what you have until you decide it is time to make the upgrade:
Add a pedestal sink. Better Homes & Gardens shares that a blocky cabinet under a sink may provide storage, but visually it consumes a hunk of open space. A pedestal sink maintains an open feeling.
Life Storage offers a solution for your towel rack… use the space behind your door. Stylish towel bars stacked three high on the back of your door can eliminate the need for racks elsewhere in the bathroom and open up more wall space.
Elevate shelving above the toilet tank. If you have shelves elsewhere, but the space above your toilet tank is empty, consider relocating high shelving to above the "dead space" behind the toilet. Consolidating this used space into a single area can broaden out the rest of the bathroom.
Utilize the space above your door. We are working to transform your small bathroom into much larger-feeling spaces, but you still need storage… Life Storage also provides an idea for that additional storage. By adding a shelve above your door, you can store extra toilet paper, towels, or other products. With this storage being above eye level, it will still provide you with an open spacious bathroom space.
Recess lighting. Even if you have only a few light sources in your bathroom, by hiding some of your lighting in recessed areas, you can reduce the "noise" of big fixtures.
According to the Family Handyman, there are also tips to help make a smaller bathroom appear bigger.
Use the same paint color for your walls and ceilings.
Avoid patterned wallpaper
Strategically place mirrors to reflect natural the light in the room.
Limit small accessories such as trinkets and knickknacks.
Install crown molding on the ceiling to give the illusion of a raised ceiling
Opt for light, soft paint colors
Look on the bright side… at least a small bathroom means less to clean! I hope these tips help you open up your small bathroom into a larger-feeling space.
If these design tips aren't enough to open up your small bathroom, and you are ready to make a move instead, I would love to help.  Get in touch today and together we can begin the search for your next home.
Christina Chintis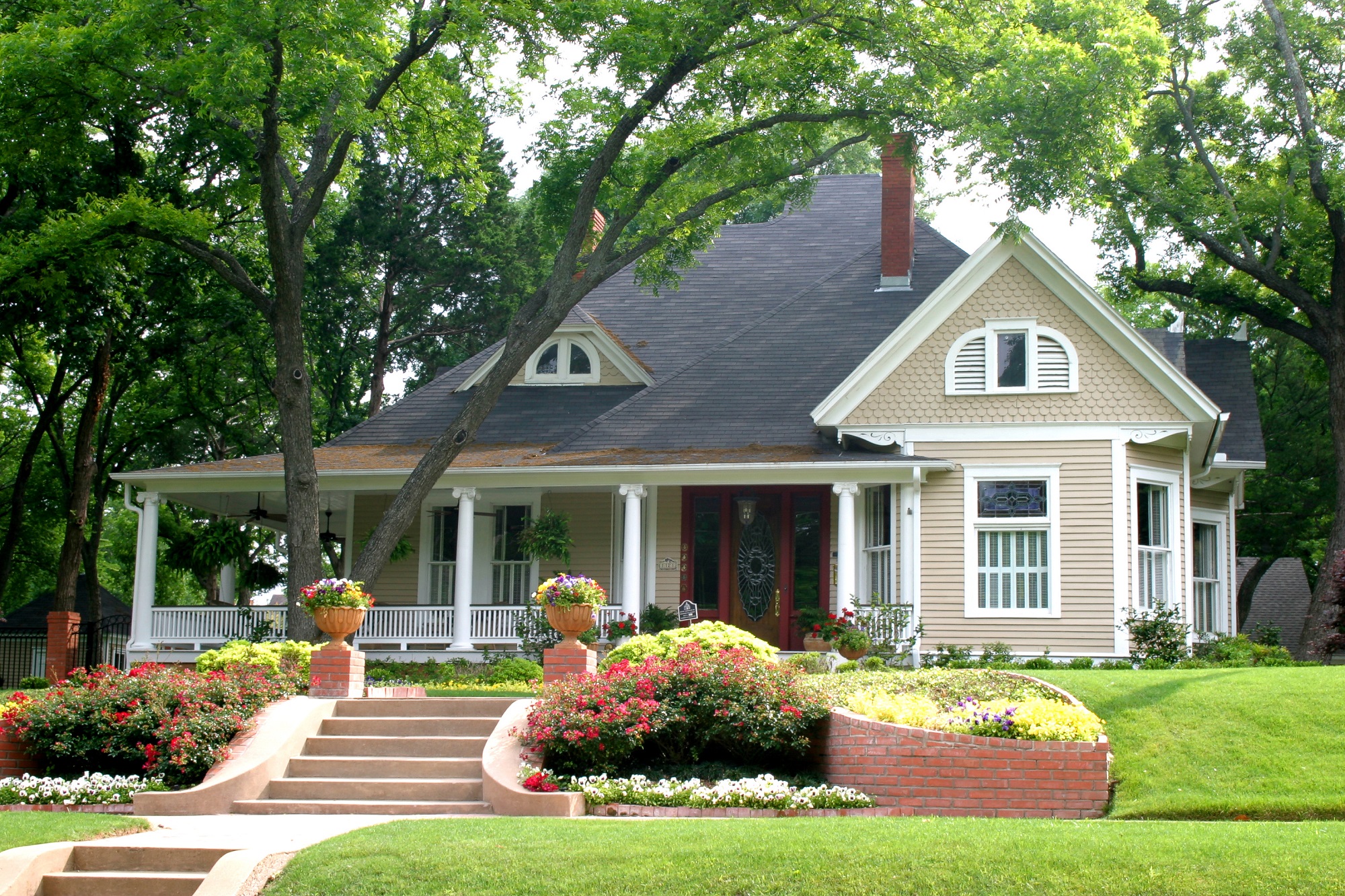 If you're a first-time buyer and are confused about what a Home Owners Association is (or does), you should definitely ask the right questions before you consider buying. Basically, an HOA is an organization which is designed to protect the quality of life and property values for owners within a neighborhood or shared building. Although, how they make this happen can vary widely. Typically, when you purchase a residence subject to an HOA, you'll be required to pay monthly dues which often contribute to major repairs or maintenance or the upkeep of common/shared resources.
But HOAs can also have a significant impact on what you can and can't do with your own home. The HOA's rules are detailed in what's called covenants, conditions and restrictions (CC&Rs). To understand how strict an HOA is (or isn't) you'll want to understand the details of its CC&Rs before you consider buying. These might have reasonable restrictions, such as keeping junk cars out of the front lawn, or they might extend all the way to what color you can paint your garage door.
HOAs are typically of greater concern to condo buyers than single-family home buyers, but they cannot be overlooked when searching for your next residence. Here are some questions you'll want to ask yourself and the HOA before you make an offer:
How comfortable am I sharing decision making about my own home? Yes, you own your property, but if you agree to abide by the CC&Rs of an HOA, you'll need to be willing to abide by its rules.
How much are the HOA fees, and how much have they increased over time? Your budget can be seriously impacted not only by current HOA fees, but anticipated increases. Sometimes HOAs can even require residents to chip in for major repairs or upgrades beyond HOA fees.
What are all of the CC&Rs? Get a copy of the CC&Rs and make sure you understand all of the rules. Furthermore, see if you can sit on an HOA board meeting or obtain notes from past meetings. This will help you understand the temperament of the HOA as well as the type of past conflicts residents have had with the board.
Is the home (or unit) you're considering in compliance with the HOA's CC&Rs? If you're considering an offer on a problematic property, understand a real hassle may follow.
A great way to learn about the association's history, is by asking the neighbors around your desired home. Walk around the community and find a few residents to talk to. Are they happy? Have they had problems with the HOA? Does the HOA keep a well-run community?
If you like the idea of a group of neighbors who set community or building standards, a residence with an HOA may be for you. But if not, don't worry, there are lots of other homes out there! Get in touch today!
Let us help you find the perfect home — we LOVE Prescott and all it has to offer!
Christina Chintis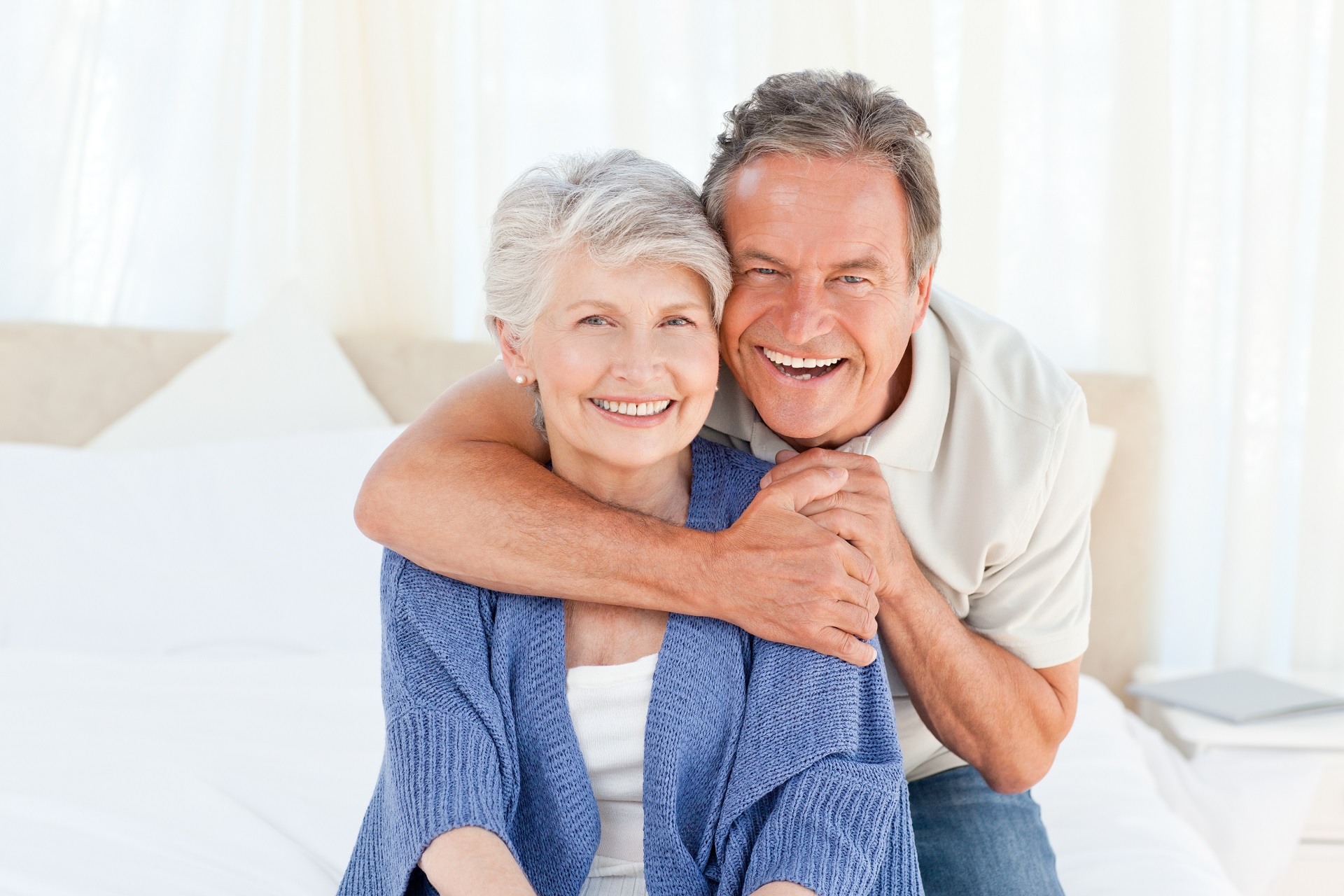 Retirees LOVE Prescott
Looking to retire?  Maybe you want to downsize and move to a retirement community with less maintenance and more activity?  Prescott, Arizona, has been voted numerous times over the years as one of the number one places to retire.  It isn't a mystery to why we get that recognition,  Prescott is a great place to spend your retirement!
Prescott, Arizona is dubbed as "Everyone's Hometown." Located in the mountains of north central Arizona in Yavapai County, surrounded by National Forest, and sitting at a mile-high elevation,  Prescott has a perfect climate with four distinct but gentle seasons.
Prescott's charming downtown centers on an old-fashioned town square with an historic courthouse, but what surrounds it is anything but old fashioned. Upscale shops and restaurants, art and antiques, and just about everything in between make Prescott's historic downtown the place to be.
Prescott is a great place for an active lifestyle, too. You can kayak at Watson Lake, hike, bike, or ride horses or quads in the National Forest, or play one of our many signature golf courses. Although Prescott is consistently rated as one of the best places to retire, there are plenty of activities for all ages.  We're a very dog friendly community, have a very vibrant downtown nightlife, and there's fabulous shopping with boutiques, antique shops, artisans, and more.
55+ Communities
There are several 55+ Retirement Community in the area.  We have given you a little information on each of them below.  Each offer unique housing, different amenities, and activities but they all include a great town to call home!  If you want more information on homes in these communities, give me a call at (928) 710-0521.
We have included a current list of homes for sale in these communities below.  Take a look, there are some great homes for sale in fantastic neighborhoods!
Victorian Estates, Prescott Valley
Victorian Estates was established 1996 in Prescott Valley, Arizona. All 178 homes in this gated 55+ community have Victorian exteriors with open contemporary floor plans. The outdoor pool adjoining the clubhouse, exercise room, showers, hot tub, sauna, billiards, and library are part of the active lifestyle of Victorian Estates. Hiking trails and two gazebo parks enhance the common areas. The beautiful open beam clubhouse has a wide veranda with comfortable seating, as well as a full kitchen available for residents at a nominal fee for large parties.
The Courtyards at the Gardens & Gardens at Willow Creek, Prescott Lakes
The Courtyards at the Gardens and Gardens at Willow Creek in Prescott, Arizona, are gated 55+ communities off Willow Creek Road.  This popular retirement community is near the Prescott Adult Center, the VA Hospital, and the Yavapai Regional Medical Center. Residents enjoy amenities that include a Clubhouse with great room, kitchen, billiards, craft room, plus a beautiful outdoor pool and spa. The communties feature tree lined streets with sidewalks. Most homes feature a fireplace, laundry room, fenced back yard, covered patio and front courtyards.
Prescott Canyon Estates
Prescott Canyon Estates is a 55+ community located on Highway 69 in Prescott, Arizona.   This established community is near Frontier Village shopping center, minutes from historic downtown Prescott, and a few miles from the Yavapai Regional Medical Center. Prescott Canyon Estates has a clubhouse, fitness center, indoor pool, tennis court, billiards, spa, and much more.  Easy retirement living with an active lifestyle!
Villages at Lynx Creek, Dewey-Humboldt
Villages At Lynx Creek, located in Dewey-Humboldt, Arizona is a beautiful active 55+ retirement community. Located just a few miles east of Prescott Valley, residents are minutes from the Prescott Country Club Golf Course and enjoy breathtaking views of surrounding mountains. You will find manufactured homes, park models, and full hook up RV lots in The Villages. Amenities included a large club house, heated swimming pool, indoor spa, fitness center, billiard room, card room, wood shop, laundry facilities, and tennis courts.